Adrian Knight, RRT
President &
Chief Executive Officer
Adrian Knight, President & CEO
Adrian Knight, a Respiratory Therapist, has 30 years of experience in the HME/DME and Sleep industries. He has owned both a sleep lab and a HME/DME company and has extensive experience caring for patients suffering from a number of respiratory conditions. Prior to SleepSafe Drivers, Adrian was VP of Sales and Clinical for North and South America for SeQual Technologies Inc., a worldwide manufacturer of oxygen equipment. He has several patents and internationally published papers in the Respiratory and Sleep field.
D. Alan Lankford, PhD, FAASM
Chief Science
Officer
D. Alan Lankford, Chief Science Officer
Dr. Lankford has served as the Chief Science Officer since 2010. Currently, he is the Director of Research for The Neuro Center in Gainesville, GA, sits on the Medical Advisory Committee for AirAvant Medical and the Research Advisory Board for Northside Hospital. While serving as both the Director of the Sleep Disorders Center of Georgia and the Principal Investigator for its Research Division, he conducted over 175 clinical trials. He is widely published in prominent journals such as Sleep, Journal of Clinical Sleep Medicine and Journal of Respiratory and Critical Care Medicine, and sits on numerous Medical Advisory Boards and Speakers Bureaus.
Dr. Lankford became the first Diplomate of the American Board of Sleep Medicine in Georgia in 1987, and cofounded and directed the first American Academy of Sleep Medicine (AASM) accredited sleep disorders center in Georgia in 1984. He cofounded the Sleep Disorders Center of Georgia in 1989 and has served continuously as its Director as well as CEO/President. He has started over 70 sleep centers in his 35 years in the field of Sleep Medicine.
He is a nationally recognized expert in ambulatory/portable sleep diagnostics, having conducted over 26,000 such tests from his facility. He is a noted expert in high compliance outcomes, having conducted the first clinical trial on ResTraxx Wireless Monitoring, which was published in the Journal of Telemedicine in 2003.
Formerly he was Founder/Vice Chairman of Sleep Sciences and Founder/Director of the Sleep Disorders Center of Northeast Georgia Medical Center. Before that he was Assistant Professor, University of Texas Medical Branch-Galveston, Texas. He is also a former Site Visitor for the AASM Accreditation Committee as well as the former Co-Chairman of the AASM Health Policy and Reimbursement Committee. He has served on the National Sleep Foundation Faculty and is a Founding/Lifetime Member of its Pickwick Club.
Dr. Lankford received his Masters and Doctorate at the University of Georgia. He is a Fellow of the American Academy of Sleep Medicine. His fields of interest include sleep disorders in transportation/high risk occupations, insomnia, insomnia associated co-morbidities and pharmaceutical research.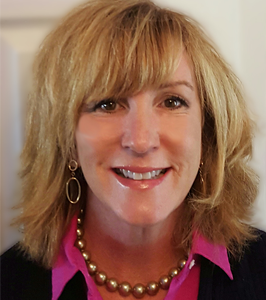 Mary Convey
VP, Corporate Health &
Safety Solutions
Mary Convey, VP, Corporate Health & Safety Solutions
Mary brings over 15 years of sleep and respiratory experience from the manufacturing side. She has extensive knowledge in sleep diagnostics and therapy from her experience in sales with both Embla (now Natus) and Puritan Bennett. With Embla, Mary served as Distributor Manager, working primarily with Home Sleep Testing companies in the US and Australia. Mary has developed national relationships with Sleep Labs and DME partners who now share in the SleepSafe Drivers model.
Chris Cox, BSRT, RRT
Director of
Clinical Services
Chris Cox, Director of Clinical Services
Chris, a Registered Respiratory Therapist, holds a Bachelor of Science in Respiratory Care from the University of North Carolina-Charlotte and has over 30 years of experience in critical care, Home Medical Equipment, Sleep Medicine, Sales, and Education as a Clinical Instructor. Chris has also co-owned and managed 2 successful HME companies throughout the years servicing the patients in the community of his hometown, Kansas City.
Chris joined SleepSafe Drivers in 2015. Here, he currently oversees clinical and customer services and continues to advance a nationwide network of sleep medicine providers. As the sleep environment changed, Chris changed with it. He continues build and implement a tele-health provider network to service our clients while overseeing the clinical aspects of the organization.
Tony Cruise
Director of
Customer Service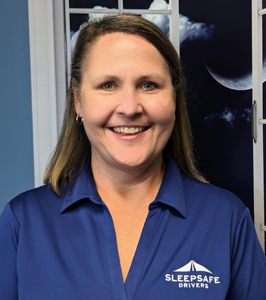 Shelley Hecht, RRT, RRT-SDS
Clinical
Manager
Lori Chaulk
Customer Service
Representative
Pam Douglass
Patient & Customer
Support Coordinator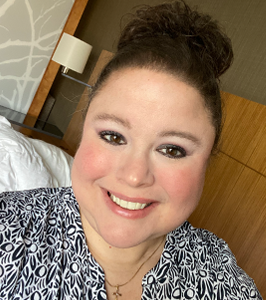 Misty Kaposy
Compliance & Customer
Support Coordinator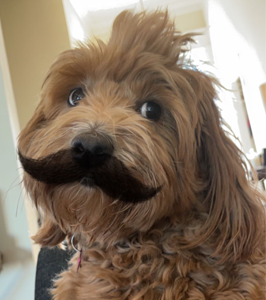 Lucy Knight
Barketing &
Pawject Manager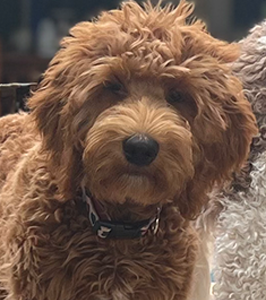 Dolly Convey
Puplick Relations
Manager