Our Goal:

Decrease time, energy and costs related to implementing a fatigue management program for healthier and more productive employees.

Our Promise:

Reduce healthcare costs while improving a company's overall health and wellbeing.

Our specialized program is logistically efficient and effective… 
We minimize employee downtime with 3-5 day turn-around and deliver over 96% success in treatment compliance vs the standard 50%. 
Through our proprietary SleepSafe On-Site® testing and Sure-Compliance® programs, most participants can get tested, have the results and prescription in the morning, and get fully set-up, coached and trained on their APAP device by the next day.
Our Program, Fast-Trac Sleep Solutions™:
Custom program designed for the transportation industry and other high-risk employees with policies and procedures tailored for your company's environment

Nationwide SleepSafe Network of testing sites and therapy centers using onsite therapists to assist in home or in-lab sleep testing and therapy setup

Complete marketing and program implementation plans
Individual coaching for better therapy understanding and results

Proven screening technique with 95% predictive accuracy

Unique cost-containment focus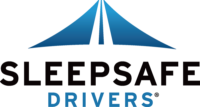 Our Fatigue Management Program featured on Discovery Channel and Fox Business
Call us to to find out how we deliver results, so your drivers can continue to deliver!
855.723.3378