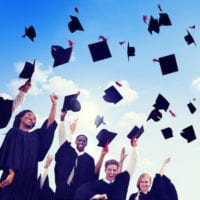 I've been involved in the transportation and logistics market for over 22 years now. A lot has changed during my time serving both for-hire transportation and private fleets supporting thousands of logistics professionals nationwide. One thing that hasn't changed is our consistent need for talent.
Certain roles within the industry, like maintenance technicians and professional truck drivers, often stay open for very long periods of time because there isn't enough high-quality talent coming into the industry to keep up with the talent that is leaving the industry due to retirement, medical challenges and other factors.
An article published at the end of last year from the American Trucking Associations showed that the industry needs to hire around 90,000 professional truck drivers each year just to keep up with demand. Expected shortfall for the year was 50,000, with estimated shortfalls of 174,000 by the year 2026. (https://www.trucking.org/article/New%20Report%20Says-National-Shortage-of-Truck-Drivers-to-Reach-50,000-This-Year).
With factors like an aging workforce, competitive pay in other industries, highly selective standards to keep only the most safe and professional drivers on the road, and other challenges, it doesn't take long to realize we've in trouble. To even be qualified as an interstate driver and receive a Commercial Driver's License, an individual who wants to drive must be at least 21 years of age. I don't know about you, but by the time I graduated high school (age 18), I didn't feel like I had time to wait around for 3 years before I would get my career going. I felt tremendous pressure early in high school to set my sights on doing something as soon as I graduated. Of course, college is the most logical next step that I heard back then. That same idea hasn't changed since then. College is, after all, the best next step after graduation…right?
Not so fast. According to a recent interview with Bill Gates, "Over 44 million Americans collectively hold more than $1.4 trillion in student loan debt and only 54.8 percent of students graduate in six years. This means that millions of Americans are taking on thousands of dollars in debt without a diploma to show for it." (https://www.cnbc.com/2017/10/10/bill-gates-us-college-dropout-rates-are-tragic.html)
His interview went on to point out that the U.S. has the highest college drop out rate in the world. I wonder why?
Looking at my own experience, and spending time with my high school and college age kids and their friends, I just don't think many kids are ready for college as soon as they graduate high school. They often get pressured into attending, but don't have the means to attend, nor the clarity at that time on what they really want to do. So, they often just jump into college head first, which often comes with taking on a heavy debt load. Aside from not having a clear direction, some newly graduated high school students may also lack the maturity and life experiences that can come in handy for thriving in a college environment. Unfortunately, many students get overwhelmed, frustrated and drop out.
In our future economy, many of the traditional tracks of study will radically change as we develop as a society. Think of a person who starts college today as a Computer Science Major. By the time they graduate in 4 years, exponential advances in technology may well render their new degree outdated. What helps make up for inevitable changes like this often comes in the people skills that an individual possesses. For example, qualities like being able to work well and interact with people, developing skills on effective learning methods and being comfortable with change will all be more important than ever to being successful in our world society moving forward.
Is our historical model of high school completion leading straight into college a solid one for the future? I'd like to suggest a few ideas as to why it may not be for every student. We may also want to rethink our children's development opportunities so that they don't take on needless debt, waste time studying in areas they won't stick with, and ensure that our economy has the best and brightest individuals supporting jobs that they are gifted and well-trained in. The area I'm most passionate about looking to protect is our supply chain. The food we eat, the clothes we wear, nearly everything we need for living had to move through our nation's supply chain at some point in time. Our life literally depends on protecting it. We won't be able to keep it working well if we don't have qualified talent.
I grew up in the 80's and 90's and remember well my first day at Statesboro High School's freshman orientation in 1984. I was a kid, immature with no idea what I wanted to do. It was overwhelming to be around a lot of older kids who seemed more seasoned and focused than I was. There were groups & clubs who showed up for that same orientation and actively invited interested students to participate in their organizations. Future Farmers of America (FFA), 4-H, and Junior Reserve Officers' Training Corps (JROTC) were just some of the groups that took the time to market their organizations. I was immediately impressed with the cool Army uniforms, the structure, the learning opportunities and fun activities that would be part of being in JROTC. So, wanting to get connected, I joined right up.
After 4 years of participating in this group, I had learned enough and been made comfortable with the idea of joining the U.S. Army Reserves when I graduated high school. I served 8 years as a Combat Medic and loved every minute of my service to our country. Would I have joined the U.S. Army had I not been exposed to the military as a freshman in high school? Perhaps not. My experience in JROTC made a difference because the early exposure to the military, plus a bump in rank and pay for having participated in JROTC (E-3 vs. E-1) influenced my decision to join the Army.
I believe we can take the same approach with high school students and help them get exposed to our Logistics and Supply Chain network early. If a CDL still can't be held by someone less than 21 years of age, then it's almost too late to reach them. To make a difference, we must begin to reach down into the high school ranks early. I propose that a group can be formed called "Future Logistics Professionals of America" (FLPA). It should be started and sustained by some enterprising trucking and supply chain-based companies throughout the U.S. With some early guidance on how our industry works, learning logistics principles early, exposing students to different types of equipment and perhaps letting them operate that equipment in closed environments, on a graduated level through high school, I believe we can grow our talent organically and set a pathway for students to gain experience, education and maturity in logistics, transportation, supply chain the business world. Some students may take on driving, mechanic or managerial roles within our economy after high school that can help carry us forward as a nation. Perhaps they can take a few years after high school to save money and go to school afterwards debt free?
I know what you're thinking. As a parent, I was dead set on making sure that all my kids went to college too. Perhaps I have changed after my experiences in the industry. Maybe the right course is to give our students early exposure to the world, and maybe be OK with them taking a few years after high school to learn a trade, or volunteer for service-oriented groups like the military, Peace Corps, or other groups that will teach them the value of service to others. There are around 23 countries, like Israel, Norway, and others who require some basic mandatory military service after high school. (https://www.worldatlas.com/articles/countries-with-mandatory-military-service.html). It seems to work well for their society. Having served alongside some of these soldiers, they all appreciated the experience and felt it gave them a better start in life.
Imagine how much more grounded, humble and mature our young people would be with a few years of serving others prior to entering college?
I may be a sole voice for this idea, I know. However, if I'm not and there are folks out there who agree with me, let's get together and take some action. I have many friends in the transportation, logistics and supply chain industry who are in positions of influence. I challenge you to help me take up this cause. Let's get it going at a few high schools that are near your corporate offices and see what kind of impact we can make.
It only takes a few interested folks to make a big impact. I believe the future of our country and our lives literally depend on us making a proactive difference early. If we do, we'll impact the next generation, and make the world a much better place to live in.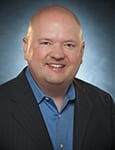 Steven Garrish, the SVP of Safety and Regulatory Compliance at SleepSafe Drivers is a 20-year veteran of the Transportation & Logistics industry. He is a board member of the American Truck Associations (ATA) Safety Management Council; The National Private Truck Council's Board of Governors; a North American Transportation Management Institute (NATMI) Certified Director of Safety (CDS) as well as an NPTC Certified Transportation Professional (CTP). Steven's work experience includes 15 years with JB Hunt Transport Company, Inc., where he held a variety of roles in Human Resources Operations and Safety. He also spent five years supporting the the Private Truck Fleet at Walmart, holding various positions in safety during his tenure, including Senior Director – Private Fleet Safety.